James Lewis Electrical is a full-service residential commercial electrical contractor providing high-quality service for all your electrical needs. We are committed to our client's needs through close attention to detail based on a clear understanding of their goals for each project. By hiring our company you get the highest level of customer service and reliability. We provide a wide range of electrical services including design-build, commercial lighting, emergency electrical, generator installations, etc. Our aim is to develop long-term partnerships with our customers by providing the highest quality products and services.
At James Lewis Electrical Corp, we pride ourselves on being a minority-owned business that provides top-notch electrical services to residents and businesses in New York City. Our electricians have over 20 years of experience and use only quality products in our work. Additionally, we offer competitive rates and unparalleled customer service. Our expansive knowledge in the field of electrical service, as well as our strong experience and state-of-the-art equipment, have led us to become a leader in the industry. We believe that we can provide you with the best possible electrical care, so contact us today to learn more!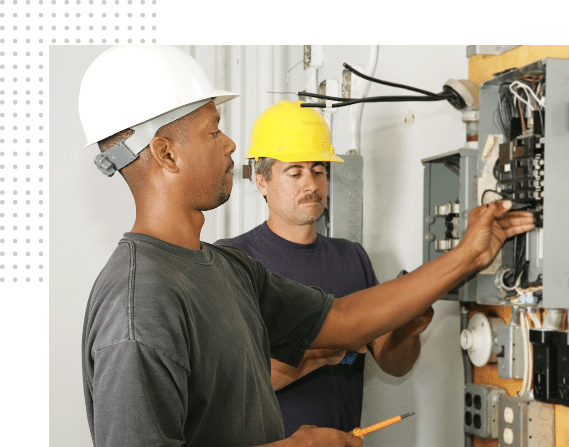 Are you in need of emergency electrical repairs? At James Lewis Electrical, we offer a wide range of services that will get your business or commercial property up and running again in no time. Our trained staff are all fully equipped to handle any type of emergency situation. No matter what time of day or night it is, our friendly team will have you back on track in no time!